Advancing sustainability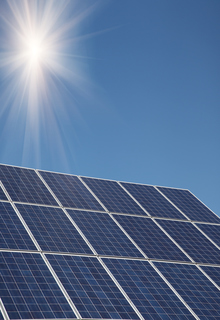 Marinova's environmental credentials have been further enhanced by the recent installation of a 100kw solar array. The company's diversification into solar energy will bolster its existing use of only renewable energy sources and increase its energy independence.
Speaking about the installation, Marinova's Operations Manager, Dr Damien Stringer, said, "Marinova has always sought to develop and implement the most efficient, economical and sustainable business practices. As we have grown, so too has our determination to continuously improve all facets of our operations. This is reflected in our implementation of sustainable technology and use of renewable energy. The installation of this new solar array brings us another step closer to being a legitimate zero-waste, carbon neutral manufacturer."
Dr Stringer acknowledged the expertise of Tasmanian renewable energy company X Energy in designing and installing the state-of-the-art, customised solar array to suit Marinova's unique requirements.