Fucus vesiculosus explained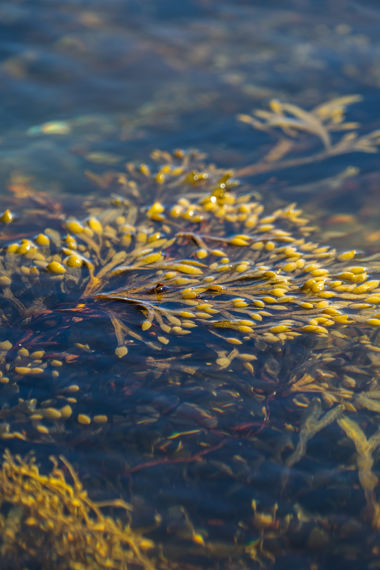 Fucus vesiculosus is a brown seaweed typically found along sheltered coastlines of the Northern Hemisphere. Commonly known as bladderwrack, Fucus vesiculosus plants are known for their branching fronds with prominent midrib and conspicuous bladder-like floats. These almost-spherical air sacs support the plant to float high in the water, ensuring access to ample sunlight for photosynthesis. When conditions are favourable, Fucus can occur in high densities, forming a dense carpet on the shoreline.
Marinova sources wild grown Fucus vesiculosus from the clean ocean waters of Nova Scotia and Brittany. All harvesting occurs on an environmentally sustainable basis enabling the robust regrowth of this rapidly renewable marine resource. Fronds of Fucus plants can grow over 0.5cm each week eventually reaching sizes of up to 2m over their five year life span.
The potential health benefits of Fucus vesiculosus are well reported in scientific literature. Professor Harald Kylin, the Swedish chemist who first isolated and described fucoidan in 1913, focused many of his early studies on Fucus vesiculosus. The first commercial fucoidan extracts available on the Western market were also derived from this species.
"Maritech® fucoidan extracted from Fucus vesiculosus seaweed has been shown to have a range of biological properties," said Marinova's Business Development Manager, Mr Kevin Krail. "Clinically tested and safe, this high-purity natural ingredient is a versatile and superior choice for a variety of nutraceutical formulations."