Listen in to global fucoidan news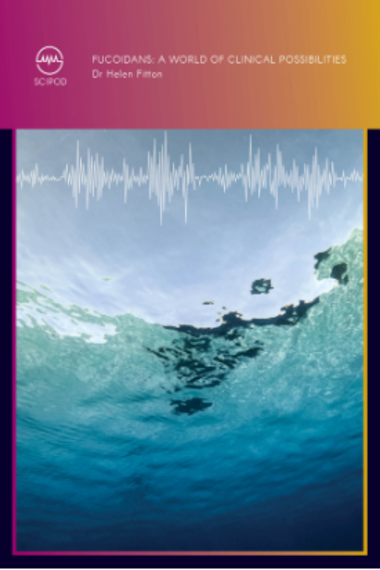 Marinova is pleased to have published its first audiobook, 'Fucoidans: A world of clinical possibilities.'
The 10 minute audio recording is a summary of the recent publication, 'Therapies from Fucoidan: New Developments'. A collaboration with British science communication service, SciPod, the audio recording presents the latest in global fucoidan science in simple, listener-friendly language.
"This audiobook takes our latest fucoidan review paper and breaks it down into an easily digestible format," explained Marinova's Marketing and Communication Manager, Mrs Amanda Mackinnon. "The aim is not to change or challenge the traditional scholarly publishing format of a scientific paper, but instead to complement it by offering the same information in an alternative format. The audio recording breaks down a number of scientific concepts making them more readily understandable to a wider audience."
"Recordings such as these also reflect the way many people are now preferring to learn," continued Mrs Mackinnon. "Research suggests that approximately 75% of people would rather listen to an audiobook than read text, and that 50% would chose to listen to audio rather than watch video. This is one way Marinova can help support its clients to absorb relevant information in an easily digestible format."
The audio book is available here.