Marinova consolidates in Patagonia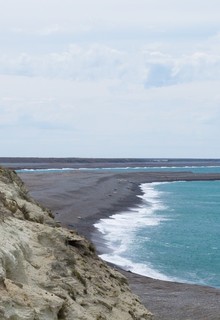 In addition to its Tasmanian operations, Marinova continues to invest in its seaweed harvesting capabilities in Patagonia, Argentina. The company has made significant improvements to its harvesting and warehousing infrastructure, enhancing process efficiencies and further streamlining its global supply chain.
Like Tasmania, the remote Patagonian coastline in Argentina yields perfect conditions for the Undaria pinnatifida species of seaweed. Marinova's CEO & Managing Director, Mr Paul Garrott explained, "The largely unpopulated coastline together with the cool, clean ocean waters make Patagonia one of the last bastions for pristine wild seaweed. Exceptional fucoidan can only be extracted from exceptional seaweed and our investment in Patagonia reflects our dedication to manufacturing fucoidan of the highest quality."
Marinova continues to source its seaweed from four key locations around the globe: Tasmania, Nova Scotia, Brittany and Patagonia. Spring harvesting is currently underway in the southern hemisphere, "We are very pleased with this year's harvest. The quality of the seaweed remains extremely high and our teams in Tasmania and Patagonia are currently busy harvesting, drying and processing the material in preparation for fucoidan extraction," said Mr Garrott.