Meet Marinova's Marketing & Communications Officer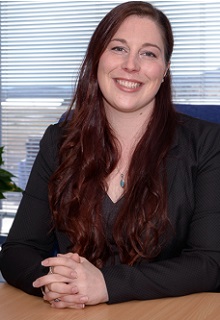 We are delighted to introduce our Marketing & Communications Officer, Claire Smoorenburg, to our readers. Claire brings a diverse set of expertise in medical science and professional communications to the Marinova team. Learn more about her role in this brief interview.
What skills do you bring to Marinova?
I have always been a passionate communicator of science, particularly in the health and medical fields. I love the challenge of effectively conveying complex research into accessible information for a range of audiences, such as journalists, other scientists, business associates or the general public.
Can you tell us a bit about your areas of expertise?
Before joining Marinova, I worked in the biopharmaceutical and public health sectors overseeing responsibilities in media, communications and public affairs. I studied a double degree at Monash University, specialising in biochemistry, professional communications, physiology and public relations. I also have a keen interest in languages and can speak German. I hope to further broaden my skillset with business qualifications in the future.
What brought you to the Marinova team?
I was living in Melbourne when I learnt about the role at Marinova. I was drawn to the diverse range of research that the company was undertaking in health areas that are really exciting to me, such as cancer, immunology and stem cell research, to name a few. Joining Marinova meant packing up my life in Melbourne and moving down to the picturesque island that is Tasmania. I have come to realise what a truly beautiful place Tasmania is and I feel very lucky to live here. I never expected to work with seaweed but it really is a fascinating and innovative niche field!
What are some of the day to day activities in your role?
My role is extremely diverse – encompassing media, communications, marketing, and consumer enquiries. An important part of my role is communicating new results from Marinova's R&D programs to keep stakeholders up to date with our latest research. Our work is of interest to a vast range of stakeholders, including nutraceutical companies, health care professionals, researchers and consumers. I share company news through press releases, website and social media channels, quarterly newsletters, direct business to business marketing campaigns and by attending tradeshows. As Marinova's research is often highlighted in consumer and industry media, I work with journalists to ensure that our research findings are reported accurately. My role also has a creative element in the creation of scientific documents and sales materials.