Algae-based nasal spray delivers positive interim clinical results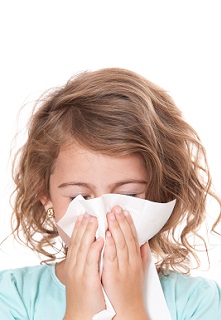 Interim results from a clinical study investigating an algae-containing nasal spray as an adjunct therapy for allergic rhinitis have been presented at the Annual European Allergy Meeting in Munich.
Produced by European pharmaceutical company, Gerolymatos Int. SA, the novel seawater-based product contains Maritech® fucoidan extract from Undaria pinnatifida, as well as Spirulina platensis extract and dexpanthenol.
The preliminary open label controlled study involved 70 children of various ages with allergic rhinitis (49 children >12 years and 21 children <12 years.). Patients received standard pharmacological treatment of nasal corticosteroids and antihistamines with or without the nasal spray and were assessed on day 1 and day 30.
Results found that the nasal spray was highly effective in children over 12 years of age. Interestingly, outcomes also showed that patients with more severe allergic rhinitis received the greatest benefit.
The study is now progressing to include a larger number of patients and to evaluate further beneficial biological effects.