Marinova celebrates the Winter Solstice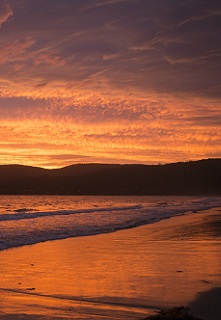 The winter solstice has recently taken place in the Southern Hemisphere – marking the shortest day of the year. In Tasmania, where Marinova is located, the winter solstice is marked by just 9 hours of daylight.
To celebrate the longer days and warmer weather to come, it is a long-held tradition for staff at Marinova to walk to work on the shortest day of the year.
On 21 June, the dedicated team at Marinova woke early to start their walk to work in very dark, damp and cold conditions. Despite these inclement conditions – and with the assistance of early morning coffee along the way – we are pleased to report that all participants eventually made it to their destination.
Congratulations to all the staff from Marinova who braved the near-freezing temperatures to keep this tradition alive. Particular credit needs to be paid to those who walked more than 20 km – nearly 13 miles – before sunrise and still made it to work on time!