Maritech® Undaria pinnatifida extract
HIGH PURITY FUCOIDAN EXTRACT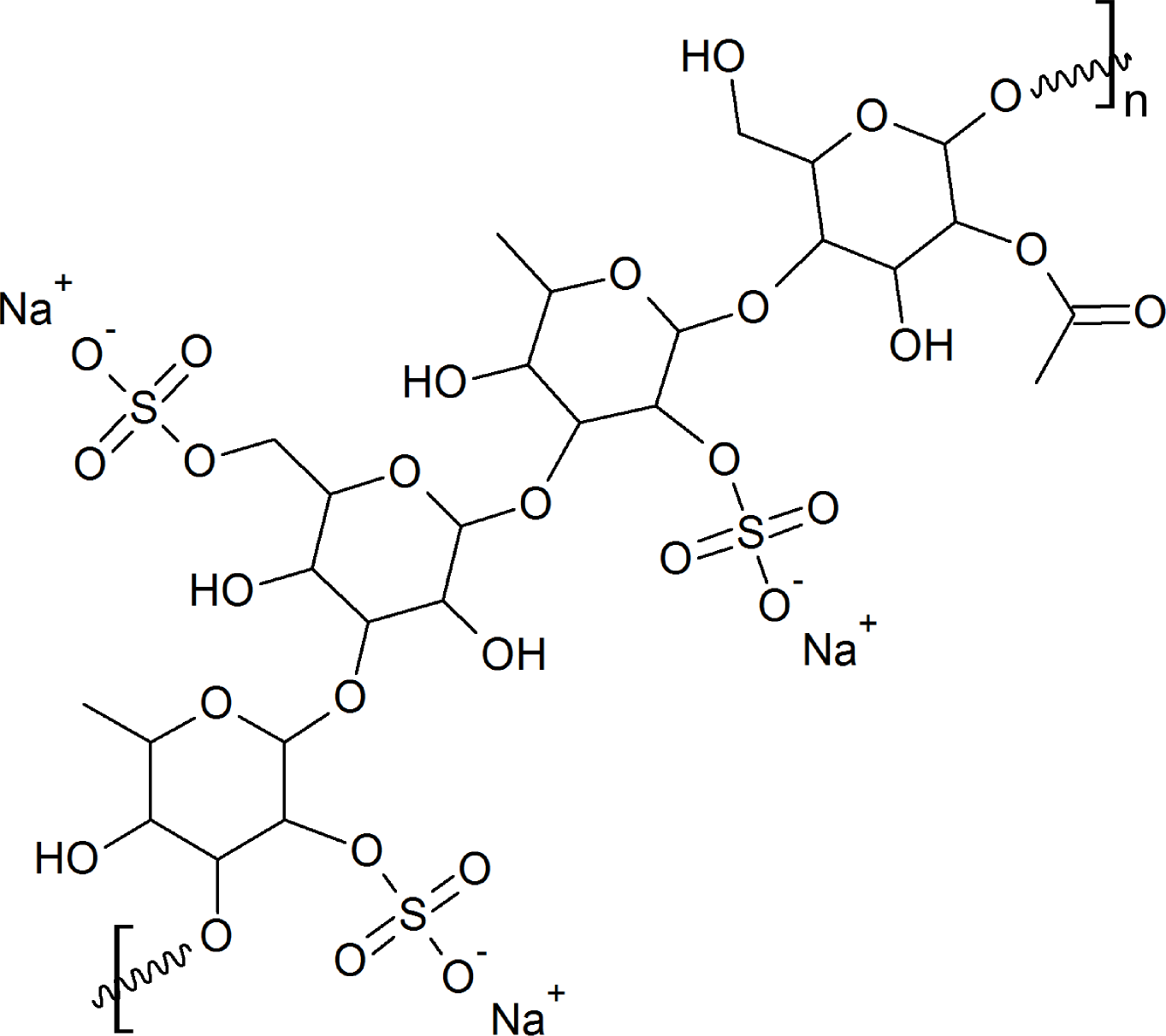 Maritech® Undaria pinnatifida extract is a highly characterised, certified organic fucoidan ingredient sourced from wild Undaria pinnatifida seaweed. This seaweed (commonly known as wakame or mekabu) grows in the pristine ocean waters of Patagonia and Tasmania, where it is hand-harvested on an environmentally sustainable basis.
Fucoidans are a class of compounds that vary in structure and bioactivity. This unique fucoidan is highly sulfated and acetylated, with a backbone containing both fucose and galactose. A small 'branch' of the molecule is pictured on the left or above. Extensive research on Undaria pinnatifida fucoidan has shown the compound exhibits a wide range of therapeutic properties, including beneficial effects in the areas of immune function, gut & digestive health and healthy ageing.
Clinically tested and safe, this ingredient is a unique and superior choice for a wide variety of nutraceutical formulations.
SAFETY
Clinical testing has confirmed that Maritech® Undaria pinnatifida extract is safe for human consumption. It is a natural seaweed compound that has been shown to be non-toxic and non-allergenic.
FEATURES
Certified organic
Solvent-free extraction
Kosher, Halal, Vegan
Gluten free
Non-GMO
Allergen free
Preservative free
Water soluble
Easy to formulate
Produced in Australia in ISO9001, HACCP & GMP certified facilities
REGULATORY STATUS
Generally Recognised as Safe (GRAS), USA
EU Novel Foods approval
TGA Listed Ingredient, Australia
Compliant with Algae Product requirements, China
KFDA registered, Korea