Maritech® Fucoidan and Polyelectrolyte Multilayers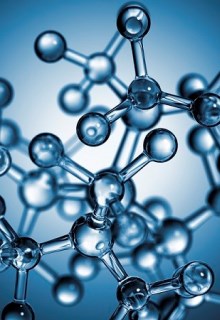 Marinova is pleased to announce the publication of novel research into the use of Maritech® fucoidan in forming Polyelectrolyte Multilayers (PEMs) which have potential as drug delivery vehicles, lubricants and anti-fouling coatings.
In a project led by Associate Professor David Beattie of the Ian Wark Research Institute, University of South Australia, researchers were able to build PEMs from alternating layers of Maritech® fucoidan and chitosan in a sandwich-like structure. The structure of the resulting multilayer was heavily dependent on the type of fucoidan used – with Maritech® Undaria pinnatifida and Maritech® Fucus vesiculosus fucoidans yielding significantly different PEMs, reflecting the unique structural features of each fucoidan.
From these fascinating insights into fucoidan chemistry, Associate Professor Beattie and Marinova will continue to collaborate to unravel the unique properties of fucoidan, and develop the novel applications involving fucoidan PEMs.
The full paper is available from the leading materials science journal – Soft Matter – here.