Marinova's organic wakame wins Australian Food Award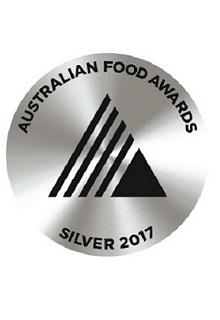 Marinova's certified organic wakame seaweed has been awarded a silver medal in the 2017 Australian Food Awards – Australia's leading national food awards program. Wild grown and hand-harvested in Tasmania's pristine ocean waters, it comes as no surprise that this great-tasting, unique product was awarded superior marks for its texture and intensity of flavour.
Marinova's organic wakame is a unique culinary product and the seaweed ingredient of choice for leading cooks and chefs throughout Australia. It features in a wide range of appetising creations – from locally baked wakame bread to seaweed-infused gin!
Our wakame is derived from wild grown Undaria pinnatifida seaweed and is highly popular in both local and international markets. It is a nutritious snack and a versatile cooking ingredient, making an ideal addition to soups, seasonings, salads and all types of Asian dishes. It is Certified Organic, non-GMO, Kosher and Halal, as well as GRAS status.

Marinova's CEO & Managing Director, Mr Paul Garrott, commented on the achievement. "We are thrilled to have our premium wakame recognised in this prestigious award. Now with a national seal of excellence, customers can be certain they are getting a truly exceptional, award-winning product that is, without a doubt, the world's finest organic wakame."