Australian organic market on the rise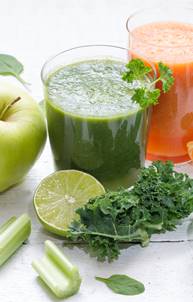 A new report released by Australian Organic Limited, the country's peak industry body, has revealed strong growth across the Australian organic industry. Australia's organic sector now contributes over $2 billion to the nation's economy each year.
Key findings of the report included:
- Growing recognition of the Australian certified organic logo. The 'Bud' logo is now being recognised by 62% of shoppers.
- 37% of organic shoppers increased their household food allocation to organic during 2020.
- A 38% increase in the number of certified organic operations in Australia.
"Australian consumers are citing quality, sustainability and a lack of harmful chemicals as key reasons for their switch to organic," said Marinova's Marketing & Communications Manager, Mrs Amanda Mackinnon. "Here at Marinova, we are seeing that trend echoed in the growing global demand for Maritech® organic fucoidan. The Maritech® range remains the world's only high purity, certified organic fucoidan with global regulatory acceptance."