Celebrating Australian Organic Awareness Month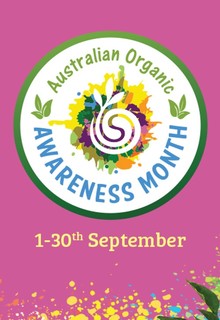 September is Australian Organic Awareness Month and a welcome opportunity to promote certified organic products across the country.
Organic products have experienced a rise in popularity in recent years, with the Australian organic market alone now estimated to be worth approximately $2.6 billion. Close to 20% more organic operators are entering the industry each year in order to meet consumer demand.
As the world's only producer of high purity, certified organic fucoidan, Marinova is proud of its certification. In Australia, the term 'certified organic' means the product or service has been independently verified by a certification agency as being organic. In Marinova's case, all products are accredited by ACO, the leading organic certifying body in the country. ACO are recognised globally for their rigour in upholding the highest organic standards. This is reflected in their authority to certify products to the most recognised international standards including USDA, COSMOS and non-GMO.
When a product carries an organic certification mark in Australia, you can rest assured that it is truly organic and has been produced to the highest of standards. Furthermore, certified organic products and processes are audited annually to ensure these strict standards are maintained. In the words of Marinova's Operations Manager, Dr Damien Stringer, "We encourage manufacturers to support producers adhering to the strict organic certification regulations and only utilise ingredients that are of superior quality with traceable provenance."