Growing evidence of fucoidan as a complementary cancer therapy
Posted Friday 16 June 2017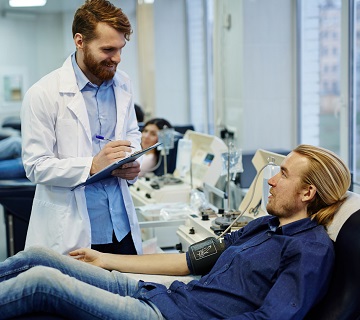 Fucoidan is widely known and used for its anti-cancer properties. Extensive research continues to be undertaken in this field, adding to the growing body of evidence that fucoidan is a safe and effective complementary cancer therapy. In addition to the wide range of in vitro and animal studies, pioneering evidence is starting to emerge from human clinical studies.

In findings from a new colorectal cancer clinical trial, patients who ingested fucoidan with chemotherapy experienced a 24% improvement in their disease control rate compared to patients who did not take fucoidan. This double blind, randomised and controlled clinical trial involved 54 patients with metastatic colorectal cancer. These findings confirm the potential for fucoidan to be used as a complementary therapy to improve the effectiveness of current cancer treatments.
This clinical outcome builds on a recent study in which Maritech® Undaria pinnatifida and Fucus vesiculosus fucoidan extracts were found to increase the inhibitory effects of common chemotherapy drugs in a variety of human cancer cell lines in vitro and in vivo. Strong synergistic activity between fucoidan and chemotherapy agents paclitaxel and tamoxifen was observed, as well as additive activity with topotecan.
In an additional clinical study where Maritech® fucoidan was administered to breast cancer patients alongside conventional hormonal therapies, 20% of patients reported a reduction in pain associated with their medication.
Several safety studies have confirmed that Maritech® fucoidan does not compromise the activity of chemotherapy drugs and is safe to use in a range of cancers.
Marinova is currently undertaking human clinical trials, investigating the benefit of its fucoidan extracts as a complementary cancer therapy in a range of tumour types. Results are expected to be published in the near future.