The advance of fucoidan in cosmeceuticals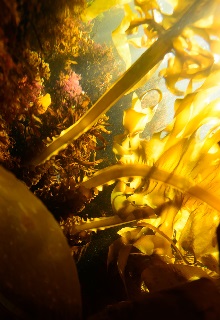 A review into the diverse cosmeceutical benefits of seaweed actives has been published in Cosmetics. Cosmeceuticals – a term born in the 1980's referring to biologically active ingredients with pharmaceutical-like benefits – is currently the fastest growing area in skincare.
Marine life offers a diverse natural product line of functional ingredients. Algae is one such marine organism with unique benefits that provide the skin with moisture, promote blood circulation, activate cell renewal and reduce skin inflammation.
Bioactive compounds found within algae can be categorised into primary and secondary constituents. Primary actives, like fucoidan and other polysaccharides, exist to perform physiological functions for development, growth and reproduction. Fucoidan specifically functions as a defensive layer for seaweed offering protection from marine viruses and bacteria, as well as UV-induced damage. Secondary metabolites, like polyphenols and pigments, are produced in response to stress conditions, such as temperature changes, predators, salinity, environmental pollutants and UV radiation.
The first discovery of fucoidan's dermatological benefits is said to have been uncovered by a researcher who repeatedly manipulated fucoidan extract with his hands, and remarkably, the wounds on his hands healed quickly. Fucoidan has been comprehensively researched and tested since to uncover its full value in skincare and cosmeceuticals.
The paper outlines the key bioactivities of fucoidan from Fucus vesiculosus in a cosmetic setting, including anti-aging, increasing brightness, UV protection, soothing, antioxidant effects and age spot reduction.
Fucoidan from Undaria pinnatifida was noted to exert cosmetic effects, including anti-photoaging, enzyme inhibition, skin moisturising and protection, UV protection and skin immunity.
Fucoidan, as a highly bioactive algal compound, has much to offer the growing cosmeceutical sector. It is an ingredient with a chemical profile as diverse as the benefits it offers to skin. Marinova's two clinically proven skincare ingredients – Maritech® Bright and Maritech® Reverse – are organic, high-purity extracts that have been developed to enhance the natural bioactivities of fucoidan in topical applications.