Fucoidan potential for atopic dermatitis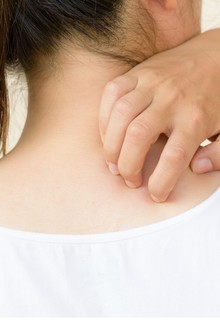 Atopic dermatitis, or eczema, is a chronic skin condition affecting up to 20% of children and up to 3% of adults worldwide. It is a complex condition that includes a wide range of clinical presentations and combinations of symptoms, and one that imposes substantial burden on both patient quality of life and global health systems.
Fucoidan is known to possess significant anti-allergic and anti-inflammatory properties however studies into the effects of fucoidan on atopic dermatitis have been limited to date. A new study published by Tian Tian et al. demonstrates that Fucus vesiculosus fucoidan significantly ameliorated the development of atopic dermatitis-like symptoms and supressed the infiltration of the inflammatory response by activating scavenger receptor class A (SR-A).
The animal model demonstrated that the fucoidan significantly alleviated ear swelling, improved abdomen skin lesions and decreased inflammatory cell infiltration. Furthermore, Fucus vesiculosus fucoidan was shown to inhibit the development of atopic dermatitis associated with Treg cell induction.
Speaking of this latest study, Marinova's Chief Scientist, Dr Helen Fitton said, "These results certainly suggest that fucoidan has potential in the treatment of atopic dermatitis. The trial supports an earlier study on Undaria pinnatifida fucoidan that demonstrated similar effectiveness and is encouraging us to examine the effects of Marinova's Maritech® fucoidan on atopic dermatitis in further detail."