Preclinical assessment: Maritech® fucoidan safe for use with chemotherapy
Posted Friday 31 March 2017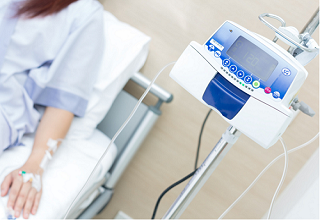 A new preclinical assessment has demonstrated that Maritech® fucoidan does not compromise the activity of chemotherapy drugs and is safe to use in a range of cancers.
Cancer patients are reported as being among the most common users of complementary therapies, according to a study published in Cancer Forum. It is important for patients and their physicians to be confident that any supplements taken during cancer therapy are safe and do not cause clinically significant adverse effects or interactions.
The preclinical assessment evaluated drug interactions and cancer growth inhibition when fucoidan was administered alone and in combination with the commonly used chemotherapy drugs paclitaxel, tamoxifen and topetecan. Marinova's Maritech® fucoidan extracts from species Undaria pinnatifida and Fucus vesiculosus were used in the study.
The study showed that Maritech® fucoidan did not interact with key enzyme pathways used by chemotherapy at physiologically relevant concentrations. This finding demonstrates the safety of fucoidan as an adjunct therapy both during and after treatment for cancer patients.
Interestingly, fucoidan markedly increased the immune markers IgG and IL6 in mice carrying human cancers. This builds on the existing evidence supporting the use of fucoidan as an immune-modulating agent. Fucoidan was also found to increase the inhibitory effects of chemotherapy drugs in a variety of human cancer cell lines in vitro and in vivo. As seen in the ovarian cancer in vivo model, both fucoidan extracts resulted in decreased growth of cancer cell line TOV112.
The results from this comprehensive preclinical screen demonstrate the safety of Maritech® fucoidan when used in combination with chemotherapy.
Additional research is currently being undertaken in the USA to investigate Maritech® fucoidan extracts as adjunct therapies in oncology. Subsequent results from this research program are expected to be published later this year.