Marinova leads with best-standard global accreditations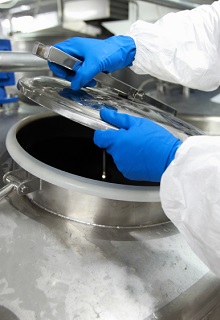 Marinova continues to demonstrate its leadership in fucoidan production through its state-of-the-art accreditation program.
During November, Marinova's annual external Kosher, ISO9001:2015 Quality Management System, Hazard Analysis Critical Control Point (HACCP) and Good Manufacturing Practice (GMP) audits were conducted.
All aspects of Marinova's operations and supply chain were evaluated as part of the recertification process, including seaweed harvesting, extraction, handling, packaging and storage.
Each of these key certifications have been renewed, providing continued confidence to customers over the exceptional quality of Maritech® ingredients. Auditors involved in the recertification process praised the Marinova team on their diligence in achieving compliance with these rigorous standards. Together with Halal, Non-GMO, Organic and Australian Trusted Trader certifications, Marinova maintains its position as the leading global manufacturer of high-purity fucoidan ingredients.
Marinova's Operations Manager, Dr Damien Stringer, commented on the significance of the outcome:
"These accreditations are a testament to Marinova's commitment in delivering superior and effective fucoidan ingredients to the market. The entire Maritech® range is produced with meticulous care, from the selection of the highest quality wild-crafted seaweeds, through to our aqueous extraction process and rigorous quality testing regime."
Coupled with advanced manufacturing technologies, these industry certifications position Marinova as the only fucoidan manufacturer with GMP, HACCP, ISO9001, Halal, Kosher and organic accreditations.