Fucoidan and marine polyphenols promote hair benefits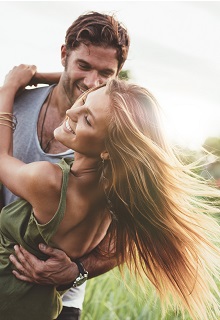 Published literature demonstrates that fucoidan and marine polyphenols possess diverse benefits in hair growth and maintenance, offering a new scope for products in the beauty and personal care sectors.
In addition to the well-recognized antioxidant and UV protection properties of these two marine-derived compounds – factors known to promote healthy hair – published literature also reflects targeted benefits specific to hair nutrition.
Research shows that fucoidan can stimulate the effects of hepatocyte growth factor – a protein commonly known as 'scatter factor' – that is connected to the hair cycle. The structural and anionic characteristics of fucoidan have been found to be similar to heparin, which is also a known stimulator of 'scatter factor' and a key player in tissue regeneration.
Other research shows promise for marine polyphenols as therapeutic candidates for hair loss applications. In one ex-vivo study involving hair follicle cultures, polyphenols were shown to enhance the proliferation of human dermal papilla cells by 30.3%. They were also shown to extend the human hair shaft by 30.8% as compared to the control. When applied topically, another in vitro study found that polyphenols promoted hair growth via the proliferation of dermal papilla cells and inhibition of 5α-reductase activity.
In clinical research, seaweed extracts taken as a supplement were found to help to prevent patterned hair loss and promoted scalp health. An animal study also showed that a mixture of seaweed extracts was as effective for hair growth promotion as the pharmaceutical Minoxodil.
For centuries, anecdotal evidence has supported the use of seaweed in promoting healthy skin and hair. Only recently has science been able to shed light on the mechanism by which seaweed and seaweed extracts actually impart their benefits. Research continues into the benefits of fucoidan and marine polyphenols in hair growth and maintenance.