Ingredient innovation from the edge of the world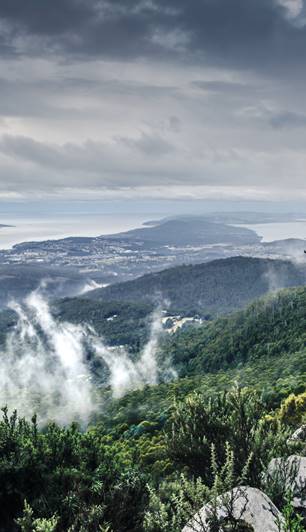 Tasmania is the southernmost state of Australia, the last stop before Antarctica. This unique island is a hotspot for dynamic marine research, including that conducted by fucoidan experts Marinova.
The UK's Nutraceutical Business Review recently spoke with Marinova's CEO & Managing Director, Mr Paul Garrott, to uncover how the company has become the global leader in fucoidan science from a unique geographic location. Nutraceutical Business Review reported:
Tasmania boasts an almost magical quality. Lashed by tumultuous seas and roaring trade winds, this jewel in the Southern Ocean's crown is home to towering ancient forests, pristine beaches, rich farmlands and wild seas.
It is renowned for its breathtaking wilderness, the superior quality of its natural produce and the innovative mindset that defines its people. In recent times, the description "the quiet pursuit of the extraordinary" has become synonymous with Tasmanian culture. Excellence prevails here.
Tasmania, similar in size to Ireland, is surrounded by cool and temperate waters. A rich diversity of marine life entices the world's leading researchers to its shores. This is a place where extraordinary minds gather, pooling their expertise to create vibrant new opportunities.
Progressive Tasmanian biotechnology company Marinova is one such example. During the past 20 years, Marinova has forged an exceptional path to become the global leader in fucoidan science.
"Like many ingredients, fucoidan efficacy is partly determined by the quality of the raw material. For that reason, Tasmania's pristine waters are the perfect place from which to harvest seaweed," said Mr Garrott. "We are proud to be the world leader in this field from our unique location here in Tasmania. Our Maritech® range is the world's only high purity, certified organic fucoidan with global regulatory acceptance."
Read the full article: Ingredient innovation from the edge of the world.