Marinova announces exclusive cosmetic partnership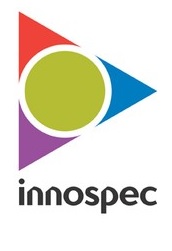 Marinova is pleased to announce an exclusive partnership with Innospec for the international marketing and distribution of its unique fucoidan cosmetic ingredients. This range of novel, high-purity fucoidan ingredients features Luminact Brite and Luminact Reverse.
In nature, fucoidan functions to protect the seaweed plant from UV damage and water-borne pathogens. Clinical research undertaken by Marinova shows that fucoidan extends these remarkable benefits to human skincare through a diverse range of protective and anti-aging properties.
Luminact Brite is a clinically proven, skin brightening agent that significantly increases skin radiance and reduces age spot pigmentation. Also validated by clinical studies, Luminact Reverse has been shown to provide soothing, protecting and anti-aging properties following UV exposure.
Luminact Brite and Luminact Reverse are the only certified organic fucoidan ingredients developed specifically for cosmetic and skincare applications.
Mr Paul Garrott, Managing Director of Marinova, highlighted the significance of the partnership. "This exclusive relationship will provide the major skincare and cosmetics brands in Europe, Asia and North America with greater access to these two unique ingredients. To secure a global partner with the expertise and reach of Innospec is very exciting indeed".
Luminact Brite and Luminact Reverse are manufactured exclusively by Marinova. Both ingredients are COSMOS organic certified with non-GMO, Kosher and Halal accreditations and global regulatory acceptance.
Mr Phil Matena, Innospec's Global VP of Business Development, also commented on the new partnership. "This partnership expands Innospec's position in the skin care and sun care segments of the personal care market, enabling us to bring further value to our customers in those segments".
Innospec is a global specialty chemicals business within the Personal and Home Care industries. The company has a strong market position in performance chemicals such as surfactants, emollients, silicones, conditioning, dispersing and chelating agents and rheology modifiers, with a focus on sun and skin.
News of this new partnership has received widespread coverage in cosmetic and dermatological publications. Click to read articles in Happi, Cosmetics and Toiletries and Cosmetics Business.