Investing in ongoing professional learning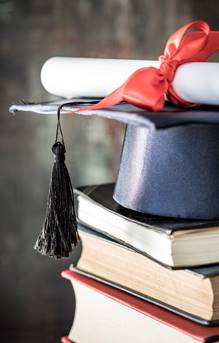 High quality professional learning provides rich opportunities to develop knowledge, skills and industry best practice. Marinova is pleased to congratulate its exceptional team on a range of achievements during 2020.
Business Affairs Manager, Ms Krutika Sen, recently completed the renowned Tasmanian Leaders Program. Tasmanian Leaders is the state's premier leadership development organisation. It serves to accelerate leadership potential, connect current and emerging leaders, and provide a range of transformative leadership development programs.
Research Scientist, Dr Ahyoung Park, is now a Chartered Member of the Royal Australian Chemical Institute. RACI Chartered Membership (MRACI CChem) is a mark of excellence and identifies individuals that practise to the highest standards within the profession. Chartered Membership will enable Dr Park to work directly with the RACI to help shape the future of the chemistry profession.
Marketing & Communications Manager, Mrs Amanda Mackinnon, received accreditation as a Certified Practicing Marketer (CPM) via the Australian Marketing Institute. The CPM designation is the only peak professional benchmark of its kind for Marketers in the Asia-Pacific Region. It recognises both formal education and the successful application of marketing knowledge and skills in practise.
Operations Manager, Dr Damien Stringer, graduated from the Australian Institute of Company Directors having completed the high profile Company Directors Course. With a focus on corporate governance, sustainability, strategy and responsibility, accreditation recognises the leading business minds across the country.
Marinova also recognises the ongoing achievements of its outstanding research and development team. Under the guidance of Chief Scientist, Dr Helen Fitton, Marinova's researchers contributed to the publication of six new papers. From topics as diverse as sports nutrition to immune health, our scientific minds remain the global leaders in fucoidan science.