Marinova in the news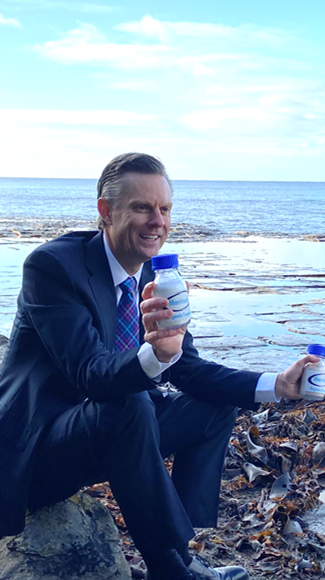 Marinova's position as the global leader in fucoidan research and manufacture has been highlighted in a number of recent independent publications.
The Australian, one of the country's most respected national newspapers, recently chose to profile Marinova and its growth from biotechnology startup to global trailblazer. The article noted the ground breaking research that is continually being undertaken by Marinova's scientific team and the company's unswerving commitment to innovation, quality and sustainability. The piece, featured in The Australian during May, noted that Marinova leads the way in the global market in terms of fucoidan production, research, and the bioactivity of its compounds.
Two comprehensive market reviews published by Vitafoods Insights have also highlighted Marinova as an industry leader. An in-depth look at the digestive health market in April included comment from Marinova's Chief Scientist, Dr Helen Fitton, one of the most respected experts in the sector. The article focused on the market opportunities arising from the lively consumer interest in gut health and the importance of scientifically validated ingredients. A similar independent review of the immune health category was published by Vitafoods Insights in May. This second review drew on the expertise of Marinova's Business Development Manager, Mr Kevin Krail, who explained the company's commitment to security of supply, sustainability and innovative green chemistry.
Speaking about Marinova's profile, CEO & Managing Director, Mr Paul Garrott, said, "We remain committed to supporting our high purity, certified organic fucoidan extracts with a very focused research and development program. Our profile is intrinsically linked to the success and relevance of these research activities. An excellent example is our latest peer reviewed scientific paper. To demonstrate that the oral administration of fucoidan may potentially reduce the severity of Influenza A is very exciting."