Maritech® Bright in video profile
Posted Monday 24 April 2017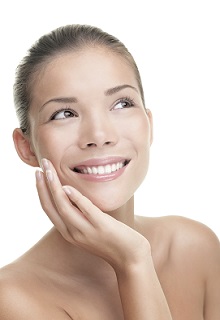 The remarkable story of Maritech® Bright has been captured in a new video produced by boutique Australian company, Unichi Wellness. The video has been released to coincide with the launch of Forty Fathoms Skin Regenerator – an innovative new skincare product containing Maritech® Bright fucoidan.
The film, 'Discover the Miracle of Maritech® Bright', features Marinova's Chief Scientist, Dr Helen Fitton, and Senior Chemist, Dr Sam Karpiniec discussing the science behind Maritech® Bright. Stunning scenery of Tasmania's beaches and rugged coastal environment is highlighted in the video.
Maritech® Bright is a certified organic fucoidan compound developed specifically for skincare formulations. Sourced from wild grown Fucus vesiculosus seaweed, this unique ingredient is produced without the use of solvents or other environmentally harmful chemicals. The result is a high purity, nature-identical extract with superior bioactivity. Maritech® Bright has been clinically proven to increase skin brightness, visibly reduce redness and age spots, as well as protect the skin from free radicals with its powerful antioxidant activity.