Maritech® organic fucoidan celebrated in Australian Business Awards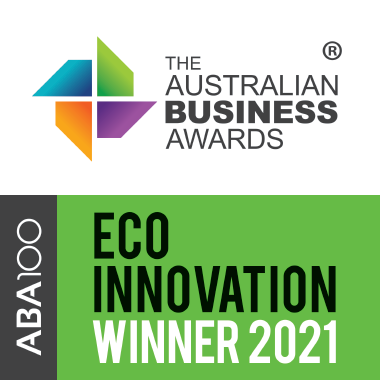 Maritech® organic fucoidan has been recognised as an ABA100 Winner in The Australian Business Awards 2021 for Eco Innovation. Now in their sixteenth year, the awards are an annual all-encompassing awards program that recognises organisations that demonstrate the core values of business innovation, product innovation, technological achievement and employee engagement via a set of established business and product award categories.
Marinova's CEO & Managing Director, Mr Paul Garrott says the award affirms the company's commitment to continuous improvement and innovative business processes. "Marinova's team of global fucoidan experts is driven by a genuine desire to contribute to the betterment of human health – this is fitting recognition of two decades of scientific innovation. In addition to the range of health benefits offered by Maritech® organic fucoidans, we are very proud that our unique portfolio of natural ingredients is also sustainably and ethically sourced."
Fucoidans are bioactive compounds found naturally in brown seaweeds. "Maritech® fucoidans are high purity, certified organic extracts that have been developed for inclusion in superior dietary supplements and skincare products," continued Mr Garrott. "They are ideal for new product innovators seeking novel ingredients with a clear point of differentiation, particularly in terms of gut health, immune support and healthy ageing."
Maritech® organic fucoidan is the world's only high purity, certified organic fucoidan with global regulatory acceptance. The product range is produced in Australia in GMP certified facilities.

The prestigious Australian Business Awards program celebrates high-performing organisations that implement world-class business initiatives and develop innovative products and services.
Further details about the awards program are available on the Australian Business Awards website.