MariVet® fucoidan supporting animal health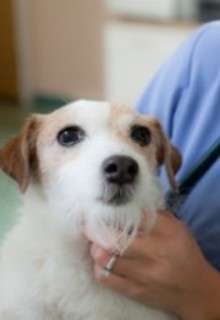 Unprecedented disease prevalence is driving solid growth in the global animal health market. This coupled with pressure on livestock production, innovation in the veterinary sector, and rising consumer demand for companion animals is producing conditions ripe for future growth opportunities.
Marinova's Chief Scientist, Dr Helen Fitton, explains how the company's certified organic MariVet® range of ingredients have been specially formulated for animal health and veterinary applications. "MariVet® blends combine the benefits of Fucus vesiculosus fucoidan, marine polyphenols and Undaria pinnatifida seaweed to provide a bioactive and nutrient-rich dietary supplement."
Fucus vesiculosus fucoidan has been shown to exert potent bioactivities towards gut health, cancer and immune function in animal models, while the polyphenolic content provides an excellent antioxidant capacity to protect against free radical damage.
The use of both the spore (mekabu) and leaf (wakame) of Undaria pinnatifida seaweed delivers the nutritional benefits of a whole food, including soluble and insoluble dietary fibre, essential fatty acids, amino acids, minerals, trace elements, vitamins and bioactive fucoidan. "The MariVet® ingredients are easy to formulate allowing flexible delivery in a range of feeds and supplements," Dr Fitton commented. "Marinova supplies these in powdered form and they are suitable for inclusion in pellet feeds, supplement blends, oral chews, supplement pastes, capsules and pressed tablets."
A range of scientific studies have shown that the inclusion of MariVet® ingredients in animal feeds has the potential to:
· Inhibit stomach inflammation and ulcers in thoroughbred horses
· Inhibit cancer cells and reduce tumour growth
· Significantly reduce colitis symptoms and gut inflammation
· Significantly increase immune markers
· Significantly reduce lung pathology caused by viral infections
· Increase feeding efficiency and digestibility
· Improve disease resistance and wound healing
· Reduce symptoms of osteoarthritis
Marinova continues to investigate the full range of benefits that the MariVet® range of ingredients offers.