Meet Marinova's new Marketing & Communications Manager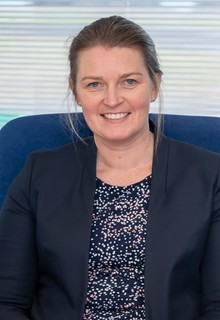 We are delighted to welcome our new Marketing & Communications Manager, Amanda Mackinnon, to the Marinova team. Amanda brings a diverse set of expertise across the science, education, marketing and communications sectors. Learn more about Amanda and her role in this brief interview.
What skills do you bring to Marinova?
I have always been interested in the life sciences, studying marine biology at the University of Tasmania and subsequently going on to become a high school science teacher. A change in direction saw me develop a new suite of skills when I oversaw the marketing and communications for a niche Australian horticultural company. It was highly rewarding to work with plant breeders across the globe, supporting the commercialisation of intellectual property and guiding new products from the concept stage right through to their launch in international markets.
Can you tell us a bit about your areas of expertise?
I have worked across the education, science and marketing sectors for 25 years. That experience has provided me with a sound set of transferable skills that I can apply to many industries. I am most passionate about written communications and enjoy the challenge of crafting accurate and compelling explanations for different audiences and a variety of purposes. I'm a writer in my spare time and enjoy sharing intriguing stories about people and places here in Tasmania.
What brought you to the Marinova team?
After a stint working in government communications, I was keen to re-join a dynamic team working on the global stage. I was drawn to Marinova not only because of the interesting nature of the science, but their demonstrated commitment to innovation. It is exciting to be working with a team who are true leaders in their field.
What are some of the day to day activities in your role?
I love that my role is extremely diverse. It encompasses media relations, communications, marketing and managing relationships with a range of external stakeholders. A key responsibility is communicating new results from Marinova's R&D programs and keeping key stakeholders up to date with our latest research. Presenting this science in a digestible format occurs regularly through a variety of publications, press releases, our website and social media channels, quarterly newsletters, direct business to business marketing campaigns and through our attendance at international trade shows.