Does eating seaweed reduce melanoma?
Posted Thursday 6 July 2017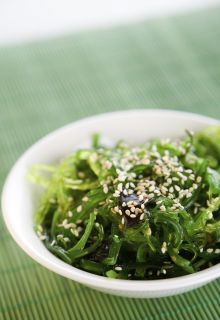 Fucoidan is well known for its ability to inhibit cancer cells and reduce tumour growth in vitro and in animal models – and human clinical trials are currently being conducted in this field.
Now, a new paper, published in the Journal of Applied Phycology, proposes that eating brown seaweed may in fact reduce the incidence of melanoma by acting as a preventive to the disease. The hypothesis is based on a review of research involving brown seaweeds and seaweed derivatives in the diet of seaweed consuming populations.
Globally an estimated 272,000 people are diagnosed with melanoma each year. Rates vary considerably between countries, from a low disease rate in Japan, to nearly 100 times higher in Australia. Melanoma of the skin (cutaneous melanoma) is strongly linked to UV exposure from the sun, however other rarer melanoma types such as acral and mucosal melanoma are not caused by sun exposure.
The paper notes that as melanoma rates continue to increase in many countries, rates have remained low and stable in Japan, giving rise to the hypothesis that consuming brown seaweeds may be a factor in explaining the differences in melanoma susceptibility between Japanese and Western nations. Dietary seaweed is one of the many differences between Western diets and a traditional Japanese diet. On average, people in Japan eat 14.3g per day of seaweed – in soup, as a condiment, side dish and flavouring for foods. The authors point out that it may be important to eat a variety of whole seaweeds as practiced in Japan, rather than individual fractions.
The paper also cites several studies showing that fucoidan – a key bioactive component of brown seaweeds – can inhibit melanoma cells in vitro and in vivo, induce apoptosis (cell death) in cancerous cells and increase the activity of natural killer cells in the immune system.