Maritech® fucoidan attains non-GMO accreditation
Posted Thursday 18 May 2017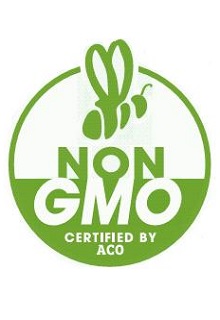 Marinova is pleased to announce that all of its Maritech® fucoidan products have now attained non-GMO accreditation from Australian Certified Organic (ACO), Australia's largest certifier for organic and biodynamic produce. This accreditation is further testament to the pure, naturally sourced Maritech® extracts and adds to existing organic certifications in Australia, US and Europe.
There is rapidly growing demand around the world for organic and non-GMO products as consumers increasingly insist upon natural, untainted ingredients in their food. According to a recent market analysis, the global non-GMO market is set to grow at a compound annual growth rate of 16.3% over the next five years.
So what does non-GMO actually mean?
Non-GMO verifies that a product contains no ingredients (or less than 1%) that have been genetically modified. A GMO ingredient has had its genetic material altered using engineering techniques in a laboratory, and scientific debate continues around the potential health and environmental risks that may be associated with such ingredients. Non-GMO is different, but complementary, to organic certification which verifies that an ingredient is grown and manufactured free from chemical pesticides, synthetic substances and without any GMO inputs.
All aspects of Marinova's supply chain, including harvesting, processing, handling, storage, packaging and labelling were evaluated in the non-GMO and organic audit process. As the only producer of certified organic fucoidan in the world, and now, with additional non-GMO status, Marinova further consolidates its position as the leading producer of high purity, quality fucoidan extracts.