Maritech® fucoidan used in creation of novel material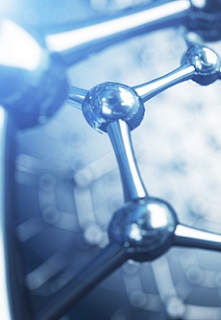 In a collaboration between Marinova and the University of South Australia, Marinova's high purity fucoidan extracts have been used to develop polymer multilayers. These specialised materials hold potential in a diverse range of clinical applications, including bacterial resistant coatings, drug delivery and the modulation of cellular migration.
This collaborative work was led by Prof. David Beattie and Dr Marta Krasowska of the University of South Australia, and included contributions from Marinova's Senior Chemist, Dr Sam Karpiniec and Operations Manager, Dr Damien Stringer. It builds on the strong record of work previously published by Prof. Beattie, Dr Krasowska and Marinova.
In part one of the research, Maritech® fucoidan was used to create polyelectrolyte multilayers which showed possible benefit in wound dressing applications. The specialised material allowed proteins and other functional molecules to migrate from the dressing onto a wound site in order to accelerate healing.
In part two, now published in the Journal of Colloid and Interface Science, the group was able to investigate, for the first time, the outermost layer of the multilayer film. This is key to understanding how the multilayer might perform in clinically relevant conditions. The research involved pharmaceutical grade fucoidan and advanced analytical technologies of the Australian Synchrotron to probe the unique hydration properties of polymer multilayers that contain fucoidan.
This important work will inform how such technology might be implemented in medical device and pharmaceutical applications and is an important step in further validating the fucoidan multilayer system.