"The next big marine ingredient": Maritech® fucoidan featured in Nutracos magazine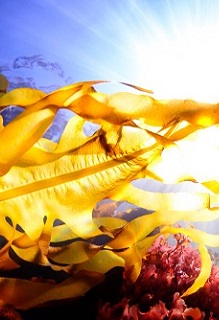 The latest edition of Nutracos magazine shines the spotlight on Maritech® fucoidans, highlighting the latest research behind these ingredients. The article points out three key areas of bioactivity – immunity, gut health and cancer – attributing to the rapidly growing interest in these ingredients for nutritional, functional food and beverage applications.
Strong evidence supports the immune-priming properties of Maritech® fucoidan, with the latest research demonstrating its powerful effects on the immune system. This includes the ability to boost key immune cells, mobilise stem cells and reduce allergic responses.
Recent studies additionally show that Maritech® fucoidan may offer a range of gastrointestinal benefits. This includes protecting gut flora, reducing inflammation in the gut and inhibiting common viruses and bacteria that infect the gastrointestinal system.
Another area of growing awareness and interest is the anti-cancer effects of Maritech® fucoidan and its safety in an integrative oncology setting. The latest pre-clinical studies have shown that Maritech® fucoidan has the ability to directly kill cancer cells, slow tumour metastasis, enhance therapeutic effects of conventional therapy and reduce common side effects of chemotherapy.
This comprehensive research summary demonstrates the diverse and powerful effects of Maritech® fucoidan. Read the full article in Nutracos Magazine.