Natural Pearl Skincare Wins 2015 UK Pure Beauty Award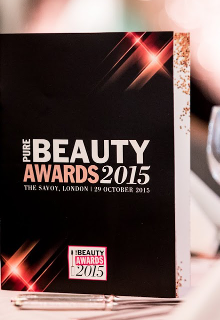 Marinova wishes to congratulate Natural Pearl Skincare for their award winning entry in the prestigious 2015 Pure Beauty Awards, announced in London last week. Natural Pearl Skincare's Golden Youth product, featuring Marinova's Maritech® Bright extract, was Highly Commended in the Best New Skincare Product category; an outstanding achievement for a small, niche manufacturer of skin care products.
Developed by leading allergy specialist, Professor Peter Smith, Natural Pearl Skincare is manufactured in Australia in international pharmaceutical regulated facilities. Prof. Smith has worked alongside a team of pharmacists and scientists across the globe to ensure the Natural Pearl Skincare range is an effective solution to skin damage, using only the highest quality ethically and sustainably sourced bioactives.
The award winning product, Golden Youth, is a revitalising facial cream that repairs and enhances the skin, to assist with sun damage, irregular pigmentation, ageing and inflammation. The key active ingredient in Golden Youth is Marinoplex™, which contains Maritech® Bright: Marinova's proprietary cosmetic ingredient developed specifically for brightening, anti-aging and protecting formulations. Maritech® Bright is a certified organic, high-purity fucoidan extract rich in marine polyphenols, which is receiving considerable interest across the globe as a functional cosmetic ingredient. For more information on this exclusive ingredient, please click here.
The 2015 Pure Beauty Awards took place at London's iconic Savoy Hotel, with many key beauty retailers in attendance. To view the full list of winners, please click here. A full breakdown of the winners will also be featured in the December edition of Pure Beauty.