The skin care trifecta: repair, brightening and protection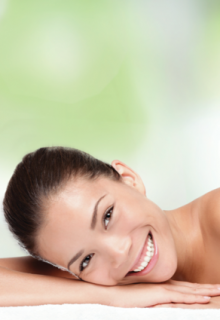 The extraordinary effects of Maritech® Bright and Reverse on the skin were recently showcased in European and Korean issues of Personal Care Magazine.
"Marinova currently manufactures two high purity fucoidan skin care ingredients," explained CEO & Managing Director, Mr Paul Garrott. "They each have distinct benefits and bioactivities."
The article delved into the science behind both Maritech® Bright and Reverse, detailing their novel abilities to inhibit enzymes responsible for skin degradation, activate key mechanisms that promote healthy and youthful skin, and guard against UV damage. In addition, it took a look at antioxidant defence, reductions in skin reddening and skin spots, and brightening and nourishing the skin from within.
Specifically, Maritech® Bright is extracted from the polyphenol-rich Fucus vesiculosus and is a clinically proven brightening ingredient with powerful antioxidant properties. In comparison, Maritech® Reverse is extracted from Undaria pinnatifida and proven to have protecting and soothing effects. Both ingredients have demonstrated profound anti-ageing properties by inhibiting key enzymes responsible for skin damage.
"The Maritech® range includes the world's only high purity, certified-organic fucoidan extracts developed specifically for skin care," said Mr Garrott. "They are superior extracts derived from seaweeds sourced from pristine waters and their extraction adheres to the most rigorous systems of quality control. They are sought-after inclusions by manufacturers looking for extracts backed by credible science."
The full article is available here.