The rise of online vitamin and supplement sales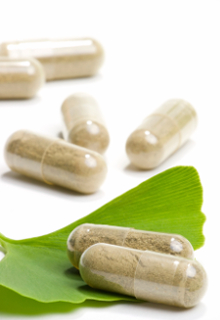 Global trends continue to see a rise in the demand for products that support a healthy lifestyle. Nowhere is this more evident than in the vitamin and supplement category, where millennials – those aged from their early twenties to late thirties – are driving unprecedented growth, particularly in online sales. Indeed, data from Slice Intelligence indicates that online purchases in this category alone are increasing more than 12% faster than the e-commerce average.
Reasoning behind the growing consumption of supplements is twofold. Firstly, health professionals widely acknowledge a large majority of the population have imbalanced diets, essentially inverting the food pyramid and resulting in a lack of crucial nutrients, vitamins and minerals.
Secondly, the growing interest in health and wellness is driving demand for 'better-for-you' products. As lifestyles change, consumers are moving to favour quality over cost and are mindful to select health products that fall in line with their general wellness goals.
The internet has certainly facilitated increased consumer awareness in regard to the benefit of vitamins and supplements. Furthermore, global logistics now mean any company, regardless of size, can efficiently deliver products straight to the doorsteps of their time poor customers. Add in the power of social media and influencers, and brands have the ability to readily target specific audiences on a global scale.
Speaking about the trend, Marinova's Business Development Manager, Mr Kevin Krail, said, "We are certainly seeing increased interest in fucoidan for inclusion in nutritional supplements and many of our clients are reporting rising online sales. With Maritech® fucoidan extracts being the only high purity, certified organic fucoidan ingredients in the world we only expect this trend to continue."