WATCH NOW- The Maritech® extraction process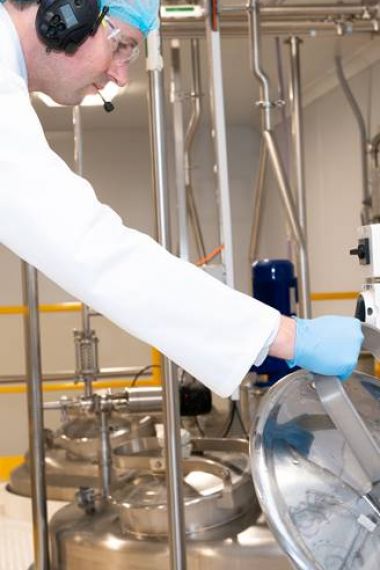 Marinova has unveiled a new video explaining its exclusive Maritech® extraction technology. The unique Maritech® extraction process has established Marinova as the world's only producer of high purity, certified organic fucoidan with global regulatory acceptance.
Marinova's Operations Manager, Dr Damien Stringer, explained, "Traditional methods for extracting fucoidan have utilised organic solvents to precipitate the fucoidan polymer from crude extracts. Fucoidans manufactured in this way have been shown to suffer from many shortfalls. These include the presence of contaminants and inconsistencies within the final fucoidan extracts composition that can compromise bioactivity and safety."
The proprietary Maritech® process is free from harsh organic solvents and produces fucoidan extracts that remain unadulterated in chemical structure and free from undesirable residues. Dr Stringer continued, "The mild, aqueous process that Marinova has developed surpasses traditional methods by producing validated extracts that comply with the most rigorous quality standards and regulatory requirements, including FDA notified GRAS and EU novel foods approval."
Read more about the Maritech® extraction process and watch the video here.