Fucoidan at top of 'blooming' algae market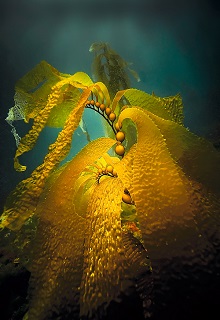 Leading US publication, Nutraceuticals World, has reported on the 'blooming' algae market in an article and video featuring Marinova.
According to the report, the global algae products market is expected to reach $3.3 billion by 2022, at a compound annual growth rate of 6.7%. This advancement is largely being driven by an increased interest and use of algae ingredients in nutritional applications.
Marinova's Chief Scientist, Dr Helen Fitton, explained:
"Consumers are seeking nutritional products containing sustainable and scientifically-backed ingredients – seaweed satisfies both of these demands".
Fucoidan is recognised as a leading algae ingredient, alongside other well-known derivatives such as Astaxanthin and Omega-3. Its popularity in nutraceutical and cosmetic applications continues to grow year on year.
As the only producer of certified-organic fucoidan with global regulatory acceptance, Marinova continues to set the standard for evidence-based products among fucoidan suppliers. Marinova has a rich pipeline of new research set for 2019 and beyond, with a new gut microbiome clinical study recently commenced and just published cancer research.