Global pet health market on the rise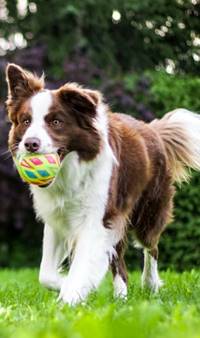 The global pet health market is experiencing significant growth. According to Fortune Business Insights, the USA pet health market alone is projected to grow from USD 223 billion in 2021 to USD 326 in 2028.
This growth is largely attributable to increasing pet ownership associated with the COVID-19 pandemic coupled with discerning pet owners driving demand for high quality products.
Following the global trends evident in the human nutrition market, pet owners are seeking animal health products that are certified organic, sustainably sourced and well supported by scientific evidence. As Marinova's Business Affairs Manager, Ms Krutika Sen, explained, "Consumers take the health of their pets very seriously and the market is increasingly responding with functional products backed by science. Whether it be pet food, treats or supplements, the expectation is that the ingredients must be natural and of very high quality."
"The increase in companion animal ownership is fuelling demand for multifunctional ingredients such as MariVet® organic fucoidan," continued Ms Sen. "MariVet® is supported by scientific research in the key areas of gut and digestive health, immune function and joint health. These are all health indications that are becoming just as pressing in animals as they are in humans. Lifestyle factors such as inactivity and poor diet are influencing pet health just as much they influence human health."
The expanding market for pet nutraceuticals, including the potential benefits of MariVet® organic fucoidan, have recently been highlighted in industry publications such as Nutritional Outlook and Nutraceuticals World.