Skincare from the deep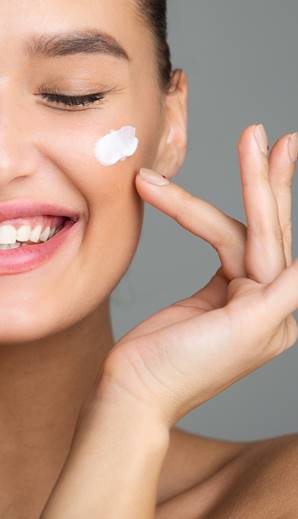 Nutraceuticals World has recently published an informative article highlighting the growing demand for high purity, ethically sourced algal ingredients in the beauty market.
From polyphenols to collagen, the beauty industry has adapted to serve the growing number of consumers demanding products that are not only natural and environmentally sustainable but also backed by credible clinical evidence. Quality algal-derived ingredients are very well positioned to satisfy contemporary consumer expectations on all fronts. Fucoidan, a long chain polysaccharide found naturally in the cell walls of brown seaweeds, is a prime example. While algae, particularly seaweeds, have a long history of medicinal use in Asian cultures for helping to address everything from inflammation and immunity to gut health and oncology, advancements in technology have now enabled complex algal derivatives like fucoidan to be isolated and extracted for very specific health purposes. This focus has given rise to novel bioactive ingredients for both cosmeceutical and topical applications.
Marinova's two high purity fucoidan skincare ingredients are showcased in the feature, along with an explanation of their distinct benefits and bioactivities. The company's Business Affairs Manager, Ms Krutika Sen, explained, "We are certainly seeing increased interest in both Maritech® Bright and Maritech® Reverse. Designed specifically for topical applications, these clinically proven ingredients offer numerous anti-ageing benefits including skin soothing, protection and brightening. Maritech® fucoidan extracts are an excellent choice for brands who genuinely share our philosophy and passion for high quality, sustainably sourced ingredients backed by credible scientific evidence."
The full article, 'Skin Care from the Deep: Understanding the Marine Ingredient Fucoidan', is available here.